Ryan shares his experience at Isle of Skye
Guides
Simple Trips designed by Travelers for you. Do it at your own pace trips.
The Isle of Skye, Scotland
Level of Activity: Moderate
Duration: 3 to 4 Days
You are reading a Guide Section

Guides showcase itineraries curated by the community travelers. All guides are vetted to ensure they are authentic and fresh. While we vet the information, we cannot guarantee the accurateness all the content. Share your comments and help fellow travelers on their next journey.
My name is Ryan Shirley, and I recently returned from an epic adventure to Scotland's Infamous Isle of Skye. Here's a guide to experience my favorite places.
I landed in Edinburgh Airport and started driving over to the Isle of Skye. My first pitstop was at the Glenfinnan Viaduct. It's about a three and a half-hour drive from the airport. It isn't on the Isle of Skye but it's on the way and it is an amazing location. The Viaduct got famous from the Harry Potter movies. You can walk around the viaduct and hike to some viewpoints that show a wonderful perspective of the train going over the viaduct.
After the Viaduct, I headed over to the infamous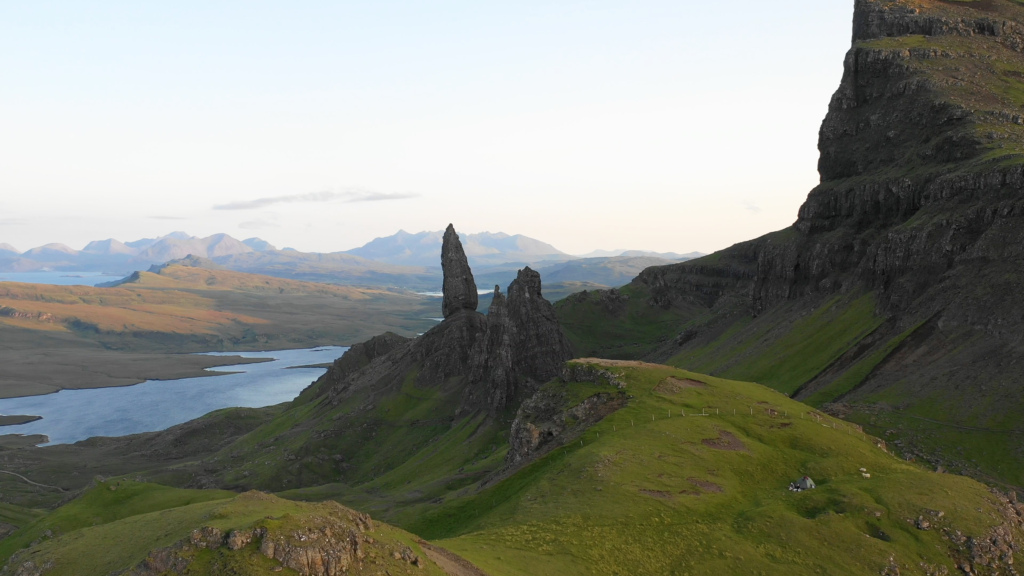 After the Old Man of Storr, you can make the short drive over to Mealtfalls. It's a beautiful waterfall that falls off a cliff into the ocean below. There is a great viewpoint where you can see the waterfall.
After Mealtfalls, you can drive around the north side of the island to the magical Fairy Glen. You'll have to drive up a one-lane road that is a little sketchy. But you'll get to the Glen and its just a short 5-minute walk to the Fairy Glen. Its surrounded by beautiful green grass and it has famous circles in the grass. It's a wonderful location that everyone should visit.
The last location is in the Quiraing Mountains. You'll drive up to a parking lot and you'll be able to take an easy walk along the mountains. This was one of my favorite locations. The area is so green and is surrounded by beautiful rock formations, lakes, and lots of sheep. I was lucky to have sunny conditions. But it often is very cloudy and foggy up there. It's a must-visit location if you come to the Isle of Skye.
I hope you enjoyed this travel guide. The Isle of Skye will make you feel like you're in a fairy tale and its a location that everyone must visit at least once in their life.
All views and opinions expressed in the article are the author's own.
Edited by Paridhi Joshi
Written by Ryan Shirley