Viking Couchsurfer – Story of the man who's hosted over 500 people in his house
Couchsurfing stands to be the ultimate way to travel cheaply and start new friendships around the world.
Despite living in a globalised, heavily connected world, most people have isolated themselves and prefer to live in comfortable bubbles than choose to experience their surroundings. Thanks to the advancements of technology, it is easier than ever to book a cheap flight, take a train, or a bus and visit a new space and enjoy new cultural experiences. What holds most travellers back from visiting some exotic regions is the concern for health, safety, and overall well-being, along with ingrained prejudices and stereotypes about certain regions, that have been exacerbated by sensationalist media reports.
Thanks to a number of new platforms, like Couchsurfing, people can travel around the world on a small budget and have the opportunity to connect with like-minded individuals, and be welcomed by the sheer generosity of strangers around the world. Many people are taking to this form of travel, and many others are making such trips possible by signing up as hosts and welcoming strangers into their homes, and working as local guides in their respective hometowns.
The Viking Couchsurfer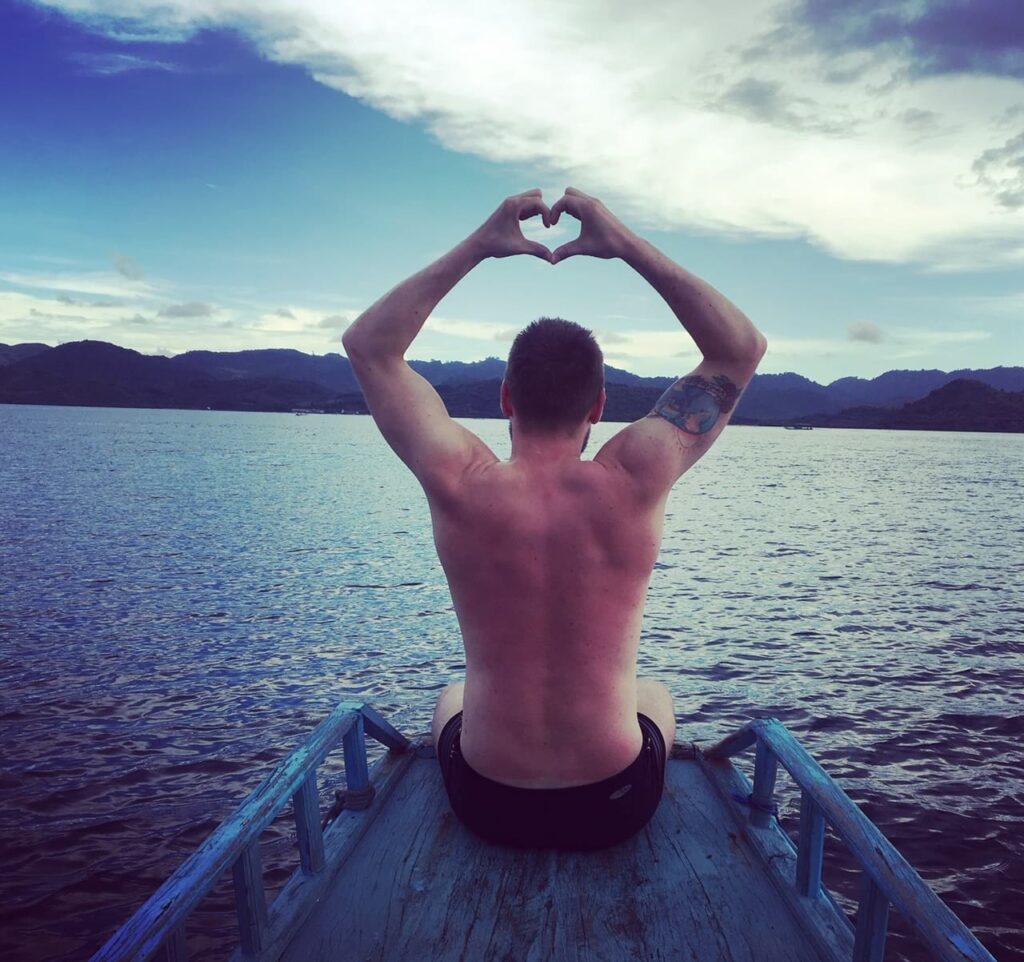 Eivind, a Norwegian from Oslo, is the embodiment of affordable travelling, having gone around the world by 'couchsurfing', a term used to explain a temporary stay in other people's homes, where the guest is allowed to 'crash on the couch', rather than pay for an expensive hotel room. Couchsurfing allows guests to save money on hotel/motel rooms, while getting to experience a side of the city that most tourists might not be aware of.
Eivind documents his travels on YouTube and Instagram (his handle is the "Vikingcouchsurfer"), and uses these channels to explore the world, meet new people and break barriers between regions by destroying prejudices of foreign countries. "When I started with Couchsurfing, my motivation was to meet people from other countries," he said, sharing his experiences with the 'Couchsurfing' app, an app that allows travellers to connect with hosts in various countries, where they can then stay at the host's home free of cost. "Having (foreign) guests really gives you a bit of a similar feeling to that of travelling.
YouTube
What motivated me to start my YouTube channel was to try something new. This journey will make me do things I wouldn't have done without the motivation of making good video content. It pushes me to go out there and try new things, reach out to people, and go places," he adds. "One of the most positive things that comes from this is that I will have all these memories on video, so when I'm older and can't travel anymore, I can look back on my journey."
His travels aren't continuous, as he still has a full-time job in an office in his hometown, Oslo. With a Masters degree in finance, he has been working in the field for 10 years, with his savings being used to fund his couchsurfing trips around the world. "One of the ideas after work is to travel full-time, but I'm still figuring out funding," he adds. He hopes that his YouTube videos will be able to provide a stable source of income, and is willing to take up an online job to further finance his journeys.
"For now, I try to visit three to four countries every year. I do one big trip where I go away for three to four weeks and explore one country as much as I can," he says, pointing out the idea that it is more comfortable and more educational to spend more time in one space, than try to cover a larger region in a short amount of time. For example, rather than backpack across the whole of Europe in three weeks, where you see only the landmarks, it's more comfortable to spend the same time in one country, and truly immerse yourself in that space and learn about their culture during the trip.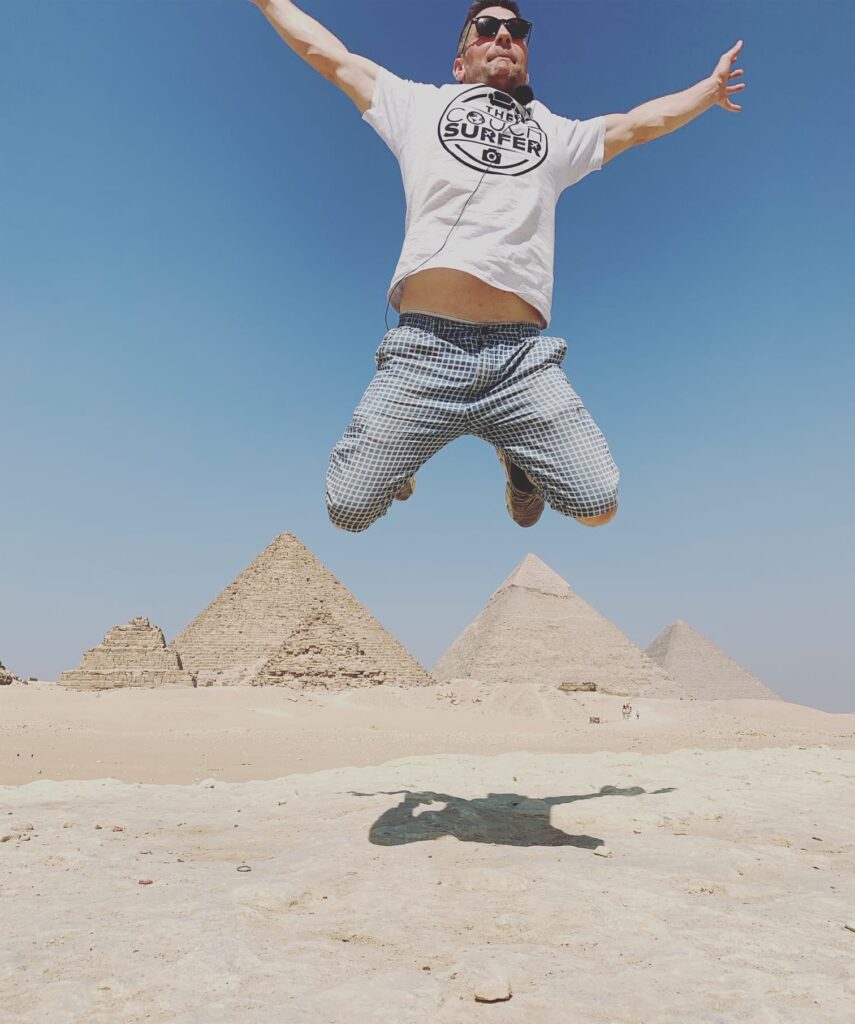 "Last year, I spent one month in Indonesia which was fantastic, Indonesians are maybe the friendliest people I have ever met," he adds. Having travelled to over 65 countries so far, he's taken away by the sheer beauty that each country is able to offer. "For me, I have a list of favourite places, with Rio De Janeiro being on the top. I have been there five times, and I have always had lots of fun," he points out.
The benefits of Couchsurfing
The biggest benefit to couchsurfing is the prospect of meeting new people, and a unique opportunity to dive into a whole new culture, one that isn't offered to you when you choose to stay in a hotel. Working as a host for couchsurfers gives you a unique opportunity of meeting new people and being able to provide a fun experience of your hometown, while couchsurfing in a new land gives you the chance to explore the space without visiting the usual tourist hotspots.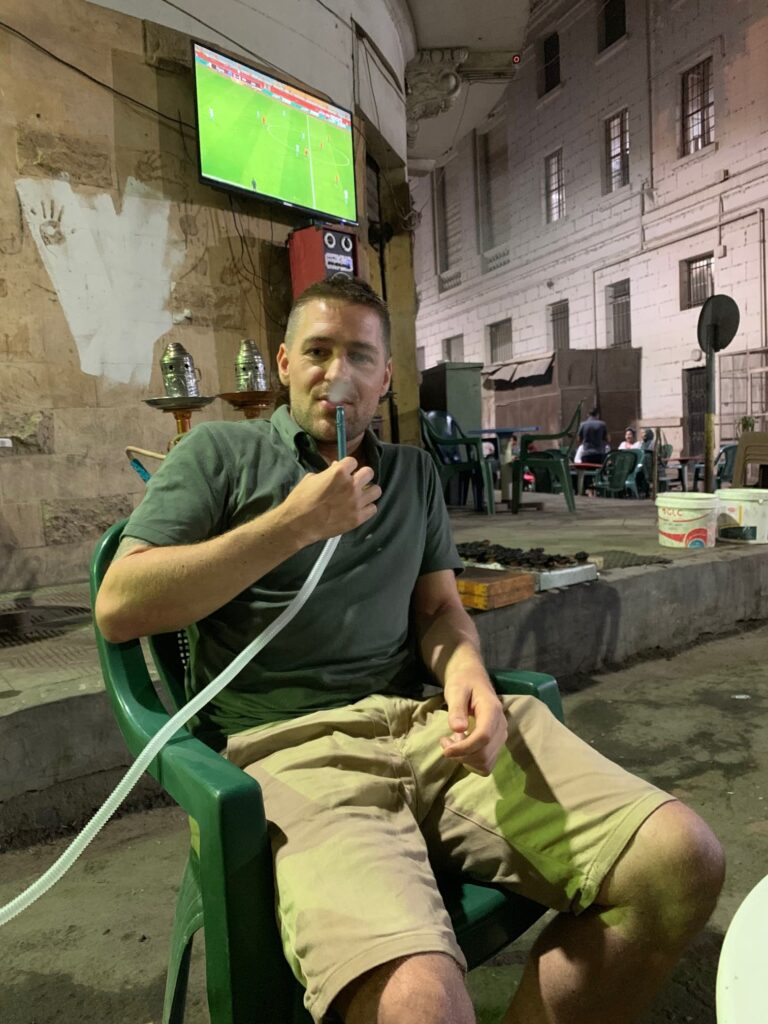 Couchsurfing also gives you the chance to truly immerse yourself in foreign culture and food, where hosts can prepare authentic meals for their guests. In fact, food is a major player in Eivind's life, and a main reason as to why he's an avid couchsurfer. "I am a big foodie, so another thing I love to do is cook together with my guests, and everytime I get a request from a country I love, I try to accept in hope for a delicious meal," he jokes. "I've even made a series on my YouTube channel where I cook together with my guests, or most often, they cook for me."
Another important aspect of couchsurfing is the bond that you make with your guests, or your hosts. "A lot of people that I've hosted over the years keep in touch with me on social media, and we have become close friends. When I travel the world, I try to meet up with people who stayed at my place before," Eivind shares. By having a symbiotic relationship between his guests, he's able to experience a new space through the eyes of his local hosts, and have more fun and a deeper understanding of that area.
Crazy adventures on the move
Couchsurfing is also unique in the sense that you're given the opportunity of meeting fun, open-minded people who can paint the town red, and Eivind has had his fair share of wild nights during his travels. Having hosted for ten years, he has a treasure trove of interesting stories to share. Despite travelling for many years, there have been no negative experiences, pointing to the integrity and authenticity of the Couchsurfing community, and the dedication to health and safety by everyone in the community. "One fun adventure happened in Central America. I stayed with a friendly local, who took me to a party outside the big city, in a big warehouse building in an industrial area. Inside there were a lot of people, and even a band playing some Latin music.
I noticed that all guys looked pretty tough with tattoos, beards and only pretty ladies around. I did feel a little unsafe in the beginning, but after a while it was just like a party with friends," he said, implying that these nights of unrestrained entertainment are what will be remembered, and that safety was never an issue with any of his hosts. During the early stages of his travels, he was slightly wary, mainly due to negative news reports on TV, and in the newspaper. "From the start of my travels, I have learned to see the world in a different way than portrayed by the media. Of course, there is a lot of this (negative news), but most people out there are genuinely good humans," he says.
Tips for future couchsurfers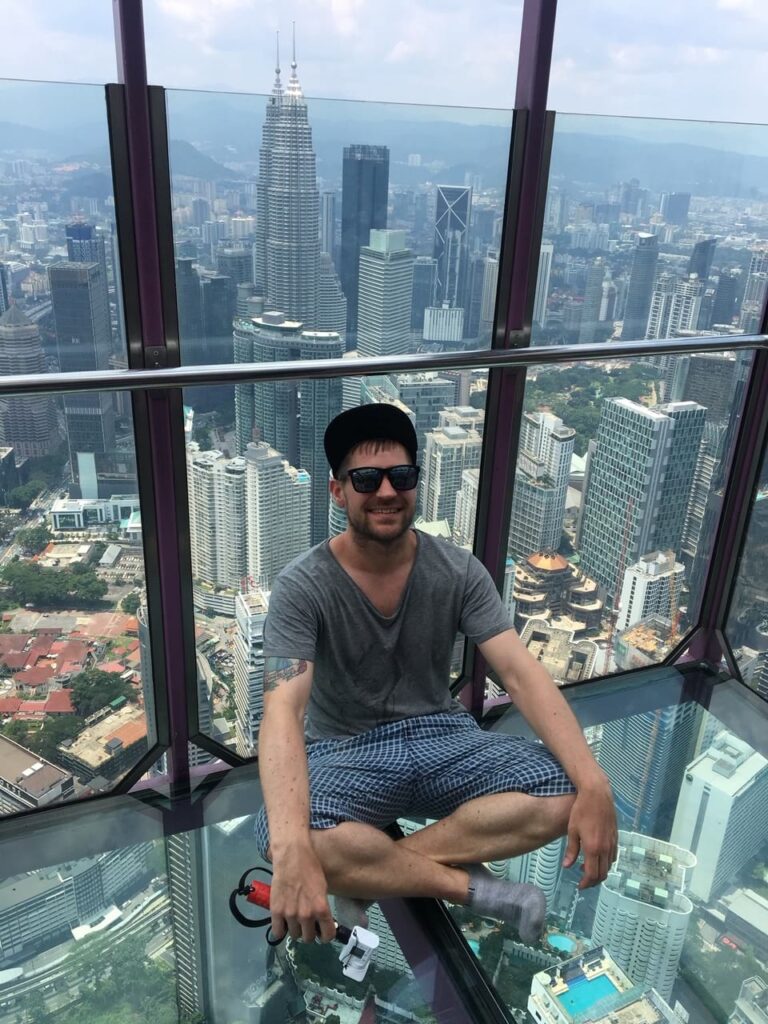 The app, Couchsurfing, is extremely easy and intuitive to use, making it more convenient for those looking to dip a toe into the couchsurfing community. Eivind himself recommends a healthy dose of research before venturing into a new place, and to take advantage of the number of resources online. "One of my favourite places to look for information is the Lonely Planet forum, the users are very responsive, and if you have a question about a place, it's very likely that is has been answered here before," he adds. YouTube is a valuable resource as well, with many YouTubers posting videos on their travels, how to use the Couchsurfing app, and tips on travelling on a budget.
The next step
"My next journey is to the Philippines, but when it comes to the bigger picture, the next stage will start after I quit my job this year," Eivind explains. "I'm quite excited for the future, and I have some ideas on my bucket list which I want to cross off. One idea is the Mongol Rally, where the goal is to drive an 'old' car from somewhere in Europe, to Ulan Bator in Mongolia, and spend as much time as you want on the road with your friends.

Another idea is to go by land from Norway to South-East Asia; I would only go by train, bus, or car, and do a lot of couchsurfing on the way, and of course, make a very cool travel log," he added excitedly. Far from slowing down his travel plans, Eivind looks forward to more travels in the future, in the decades to come. When he gets too old to travel, the goal is to settle in a warmer country, with a house by the coast, with the opportunity to invite travellers from around the world.
The planet's future
Eivind aims to highlight a far more pressing issue with his travels, namely that of pollution and the global treatment of the planet. One of the most pressing issues the world currently faces is that of plastic pollution in our oceans, and Eivind experienced a closer look during his trips to Asia. "There were rivers of plastic that went straight into the ocean, because people either didn't care or didn't know better," he explains. "Governments have failed their people in terms of recycling, facilitating garbage disposal, and educating the people," he adds.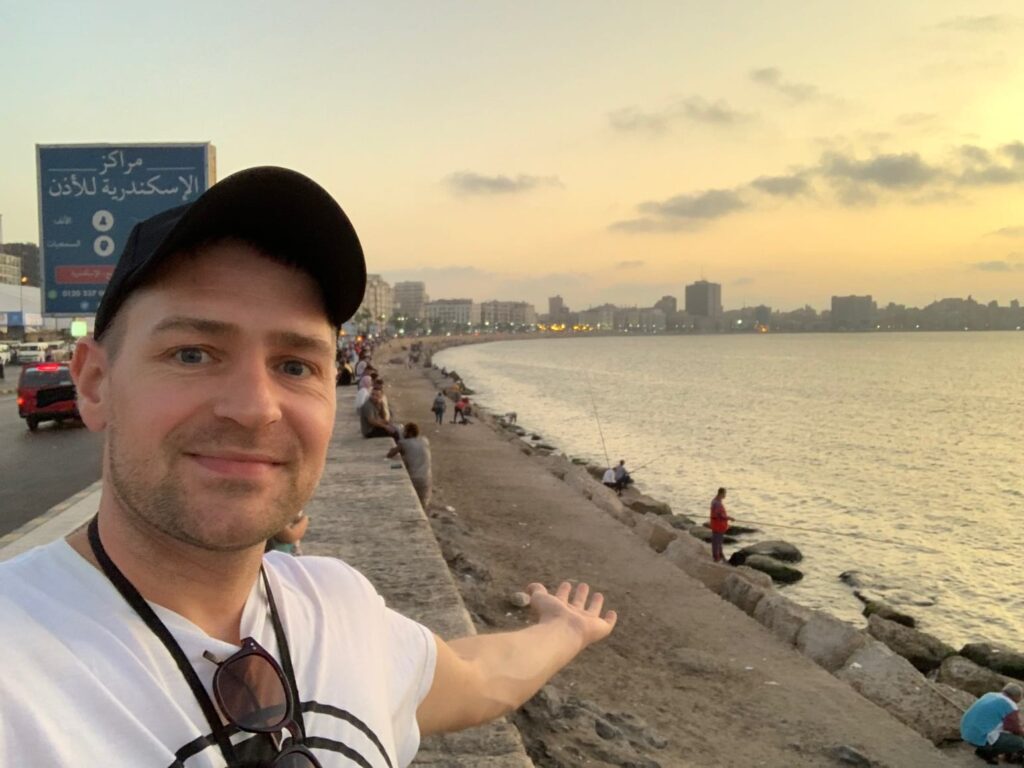 Another major concern is that of carbon emissions, with many countries focusing on economic growth over environmental welfare. There are a number of things that one can do at the individual level, starting with caring for one's immediate surroundings. "One thing you can do is top stop throwing garbage into the wild. I try and pick up one piece of plastic every day," he advised. "I've also cut down on my flights, I take longer trips, and I've started carbon offsetting all my flights," he added. Though these steps may seem insignificant in the bigger picture, with enough people making small steps, this can lead to monumental change.
The idea of couchsurfing can be intimidating for some, but the Couchsurfing community is warm, graceful, and accepting of all travellers, regardless of their countries of origin. Couchsurfing is a fresh way to meet strangers, build strong relationships and have amazing experiences along the way.
Follow Eivind on his journeys on Instagram and YouTube to keep up with his wild adventures.
Also read the inspiring story of Miriam Lancewood who has chosen to live in the wilderness.
---
This disclaimer informs readers that the views, thoughts, and opinions expressed in the text belong solely to the author, and not necessarily to the author's employer, organization, committee or other group or individual. We take no liability for the accuracy of the information and cannot be held liable for any third-party claims or losses of any damages.
This disclaimer informs readers that the views, thoughts, and opinions expressed in the text belong solely to the author, and not necessarily to the author's employer, organization, committee or other group or individual. We take no liability for the accuracy of the information and cannot be held liable for any third-party claims or losses of any damages.